Communication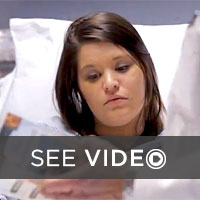 Alabama's hospitals know that good communication among our staff and with our patients and caregivers helps avoid misunderstandings and ensure the best possible care for patients. In fact, our hospitals ranked eighth in the country in surveys where patients were asked about the care they received, including communications with doctors and nurses. And while we're proud of our ranking, we know that this is an ongoing journey, with more work to be done.
We also know that good communication is a two-way street. Patients and their families can play an important role by following these easy steps:
Make a list – Often, when patients are in front of their doctor, they forget what they want to say. So before you see your doctor or go to the hospital, make a list of your questions. And just as important, make a list of the current medications you are taking and the dosages and times you take them.

Ask questions – Don't be afraid to ask questions, such as "What is this test for?" "How will I feel after the procedure?" or "Why am I taking this medication?" These questions are great clues for your doctor or nurse as to your main health concerns and can lead to improved care.

Share information – Tell your doctor about anything you've noticed about yourself that doesn't feel normal. Make sure the doctor knows about allergies or any conditions that may affect your care.

Be sure you understand instructions – Don't ever hesitate to ask your doctor, nurse or other caregiver to repeat instructions or to explain further. Better yet, repeat back to the caregiver what you think was said to be sure you are both on the same page.

It's been proven time and time again that patient outcomes improve with good communication. A simple question can make you feel better, give you peace of mind and can even save your life. So, don't ever hesitate to speak up when it comes to your health. Remember, we're on this journey together.

Questions are the Answers - This site includes checklists for you to use in developing questions prior to a doctor's appointment, during an appointment and after your appointment. It also has hepful videos.

Your role - Click "Your Role" in the links at the top of this page to find out more about what to expect when you're in a hospital, about advance directives, and much more.