Key Terms and Links
The hospital world is full of jargon, acronyms and complicated medicines and treatments that baffle even the wisest health care consumer. However, if you're going to join hospitals on this journey, it would be helpful if you could "speak a little bit of the language." Listed below are links to a hospital directory, a list of terminology, etc.
Health care definitions and acronyms
Use to impress your friends … and your doctor! (this section will link to a new page featuring a glossary of health care definitions.
A | B | C | D | E | F | G | H | I | J | K | L | M | N | O | P | Q | R | S | T | U | V | W | X | Y | Z
Outcome
The result of a process, including outputs, effects and impacts.
Outpatient
Person who receives medical, dental or other health-related services in a hospital or other health care institution but who is not lodged there.
Overuse
A process of care in circumstances where the potential for harm exceeds the potential for benefit. Prescribing an antibiotic for a viral infection like a cold, for which antibiotics are ineffective, constitutes overuse. The potential for harm includes adverse reactions to the antibiotics and increases in antibiotic resistance among bacteria in the community. Overuse can also apply to diagnostic tests and surgical procedures.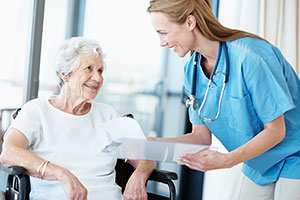 Hospital directory
List of all Alabama hospitals by name, by county and by the services they offer. view directory
HIPAA
Learn more about your right to privacy. Read about your rights, who must follow the privacy laws, how your information is protected, who can look at your information, etc. learn more
Patient's Bill of Rights
This brochure describes what to expect when you're in the hospital and what rights you have to things like privacy, information, etc. learn more. Other languages: Spanish, Vietnamese, Traditional Chinese, Others
---