Key Terms and Links
The hospital world is full of jargon, acronyms and complicated medicines and treatments that baffle even the wisest health care consumer. However, if you're going to join hospitals on this journey, it would be helpful if you could "speak a little bit of the language." Listed below are links to a hospital directory, a list of terminology, etc.
Health care definitions and acronyms
Use to impress your friends … and your doctor! (this section will link to a new page featuring a glossary of health care definitions.
A | B | C | D | E | F | G | H | I | J | K | L | M | N | O | P | Q | R | S | T | U | V | W | X | Y | Z
Underuse
The failure to provide a health care service when it would have produced a favorable outcome for a patient. Standard examples include failure to provide appropriate preventive services to eligible patients (e.g., Pap smears, flu shots for elderly patients, screening for hypertension) and proven medications for chronic illnesses (steroid inhalers for asthmatics; aspirin, beta-blockers and lipid-lowering agents for patients who have suffered a recent myocardial infarction).
Urgent Care Center
Facility that provides care and treatment for problems that are not life-threatening but require attention over the short term. The unit functions like an emergency department but is separate from the hospital with which it may have backup arrangements.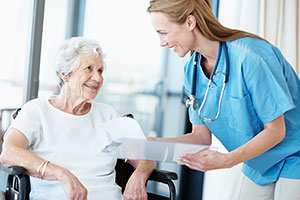 Hospital directory
List of all Alabama hospitals by name, by county and by the services they offer. view directory
HIPAA
Learn more about your right to privacy. Read about your rights, who must follow the privacy laws, how your information is protected, who can look at your information, etc. learn more
Patient's Bill of Rights
This brochure describes what to expect when you're in the hospital and what rights you have to things like privacy, information, etc. learn more. Other languages: Spanish, Vietnamese, Traditional Chinese, Others
---