For many years, Alabama's hospitals have worked hard to provide the best possible care to their patients. Over the last 16 years, they've been even more focused:
Quality Task force meets monthly to share ideas and work on projects to make patient care safer.
More than 300 hospital executives, quality and infection leaders meet twice a year to hear the latest science on improving care.
For the last eight years, hospitals have participated in targeted quality improvement projects, such as falls prevention and infection reduction.
Through these efforts, Alabama's hospitals are:
Improving medication safety, reducing readmissions, and preventing falls
Decreasing the spread of infections
Working to help prevent pressure injuries and provide improved wound care.
Identifying blood stream infections early and intervening quick to save lives.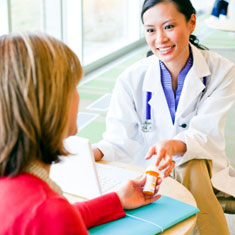 Over the last several years, the federal government and other payers have increasingly linked hospital payments to quality improvement. In the first year of reporting on Medicare quality, Alabama ranked number one in terms of improvement and performance, and our hospitals continue to score well. For more information, go to Hospital Compare.
The Journey Continues
For the eighth year, the Alabama Hospital Association and its member hospitals have participated in a national project that supports hospitals in improving care in the following areas:
Reduction of readmissions
Prevention of falls
Prevention of pressure ulcers or bed sores

Prevention of infections:

Central line infections
Catheter-associated urinary tract infections
Surgical site infections
Ventilator-associated pneumonia

Early treatment of sepsis
Prevention of adverse drug events

Prevention of blood clots

The most recent project, called the Hospital Quality Improvement Collaborative (HQIC), includes many hospitals in the state working to improve care over the next four years through monthly coaching calls, learning sessions and best practice sharing ... all based on the latest evidence for improving care.

Find out more about this initiative