For many years, Alabama's hospitals have worked hard to provide the best possible care to their patients. Over the last 12 years, they've been even more focused:
Quality Task force meets monthly to share ideas and work on projects to make patient care safer.
More than 300 hospital executives, quality and infection leaders meet twice a year to hear the latest science on improving care.
For the last four years, hospitals have participated in 11 targeted quality improvement projects, such as falls prevention and infection reduction.
Through these efforts, Alabama's hospitals are:
Improving medication safety, reducing readmissions, and preventing falls
Decreasing the spread of infections
Using rapid response teams to be able to respond more quickly to patients when an issue is suspected.
Using checklists for surgery to make sure everything goes according to plans.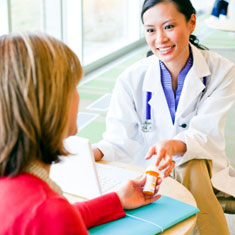 Over the last several years, the federal government and other payers have increasingly linked hospital payments to quality improvement. In the first year of reporting on Medicare quality, Alabama ranked number one in terms of improvement and performance, and our hospitals continue to score well. For more information, go to Hospital Compare.
The Journey Continues
For the fourth year, the Alabama Hospital Association has participated in a national project that supports hospitals in improving care in the following areas:
Reduction of readmissions
Prevention of falls
Prevention of pressure ulcers or bed sores

Prevention of infections:

Central line infections
Catheter-associated urinary tract infections
Surgical site infections
Ventilator-associated pneumonia

Prevention of harm in obstetrics
Prevention of adverse drug events

Prevention of blood clots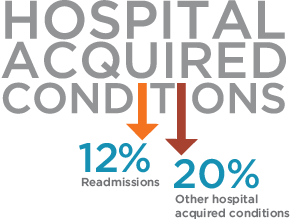 The project, called the Partnership for Patients, includes many hospitals in the state participating in initiatives shown to improve care. During the project, hospitals have pledged to try and reduce readmissions by 12 percent and other hospital-acquired conditions by 20 percent.

Find out more about this initiative